Blade Runner 2049 is a 2017 American neo-noir science fiction film directed by Denis Villeneuve and written by Hampton Fancher and Michael Green. A sequel to the 1982 film Blade Runner.
I wasn't a fan of the original. That's not to say it was a bad film, I just went in with the wrong expectations. Teenage Seb went into it expecting a sci-fi romp. Blade Runner is not a franchise that can ever be associated with the word 'romp'. Despite this I appreciated the first film on an artistic level. I appreciate that it exists, just as I appreciate this one for not selling out.
The film is stark, unforgiving, beautiful, awful, engrossing, captivating, oppressive and above all else – faithful.
It would have been so easy to create an action film, all the assets are there – guns, flying cars, synthetic people, dystopia, Harrison Ford. But instead the result is something very much embedded in the original story.
It doesn't retread the same story, despite having similar roles. There is a Blade Runner. There is a corporation. There is a plot. Yet everything feels fresh.
One of the big debates around the first film was whether Deckard was a replicant or not, with the original director saying that he was while everyone else claiming that this was stupid. This film (thankfully) doesn't clarify this and we're still left wondering. It also doesn't focus on Ford, instead following Ryan Gosling who absolutely nails the role of K who IS a replicant – this isn't a spoiler, it's one of the first things we're told.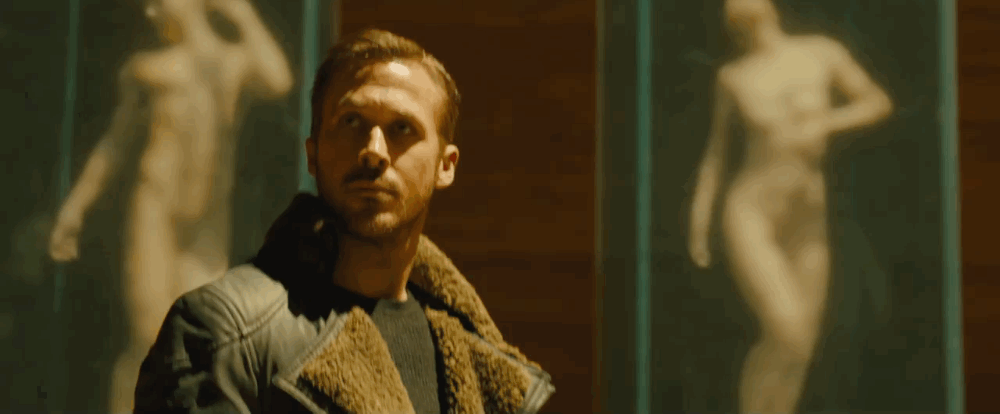 This is what I mean when I say the film feels fresh. It recognizes that here in 2017 the old human/robot story-line has been played out. As a fan of Science Fiction I've seen it done a hundred times in a hundred ways. Blade Runner 2049 feels nuanced and carefully laid out. It's layered and smart, without being too obscure. It doesn't shy away from flipping your expectations and it certainly doesn't doubt its own style or imagery. I joked before going in that the film with be 80% establishing shots and I wasn't far off. That might sound awful but coupled with the downright aggressive soundtrack it locks you into the kind of cinematic experience that I can't remember ever having had before.
No-one left for the bathroom in my viewing, despite the long running time. Everyone was pinned to their seats. It was a spectacle, an experience, a high budget art-house film with a good morality narrative the likes of which I've not seen for a long time.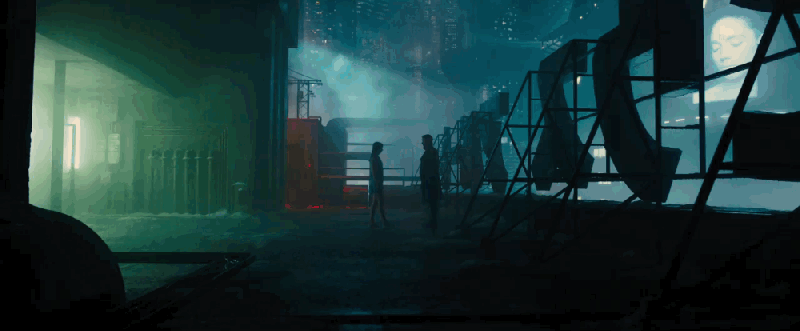 Enjoyed isn't the word. It wasn't fun. It was dour and stunning and depressing and captivating all at the same time. I don't want to call it clever cinema, because that makes me sound like an asshole. Nor would I mind if people walked out of it – it's a bit like marmite. I can see why some would be bored out of their minds.There's something about being in a cinema for something like this where you have little option but to sit and soak it all in.
The world of Blade Runner is so vast, yet the stories are so small and human – even if there are no humans involved.
The movie is unashamed of what it is. It doesn't seek to pander or entertain – it seeks to tell its story, whether you're on-board with it or now. As a writer I can't help but respect that.
So in closing:
Should you watch it? If you're a fan of the original, or a fan of sci-fi then yes – give it a go.
Will you enjoy it? Perhaps, but don't feel like you missed something if you didn't.
I give it 8 Harrisons out of Ford.
–      Sebastyan